Gumball Launches Gumshoe to Bring Transparency to the Measurement and Effectiveness of Host-Read Podcast Advertising
New product alert! Gumball has added measurement tools to help brands and podcasters manage campaigns with the same scale, ease, and speed as programmatic advertising solutions.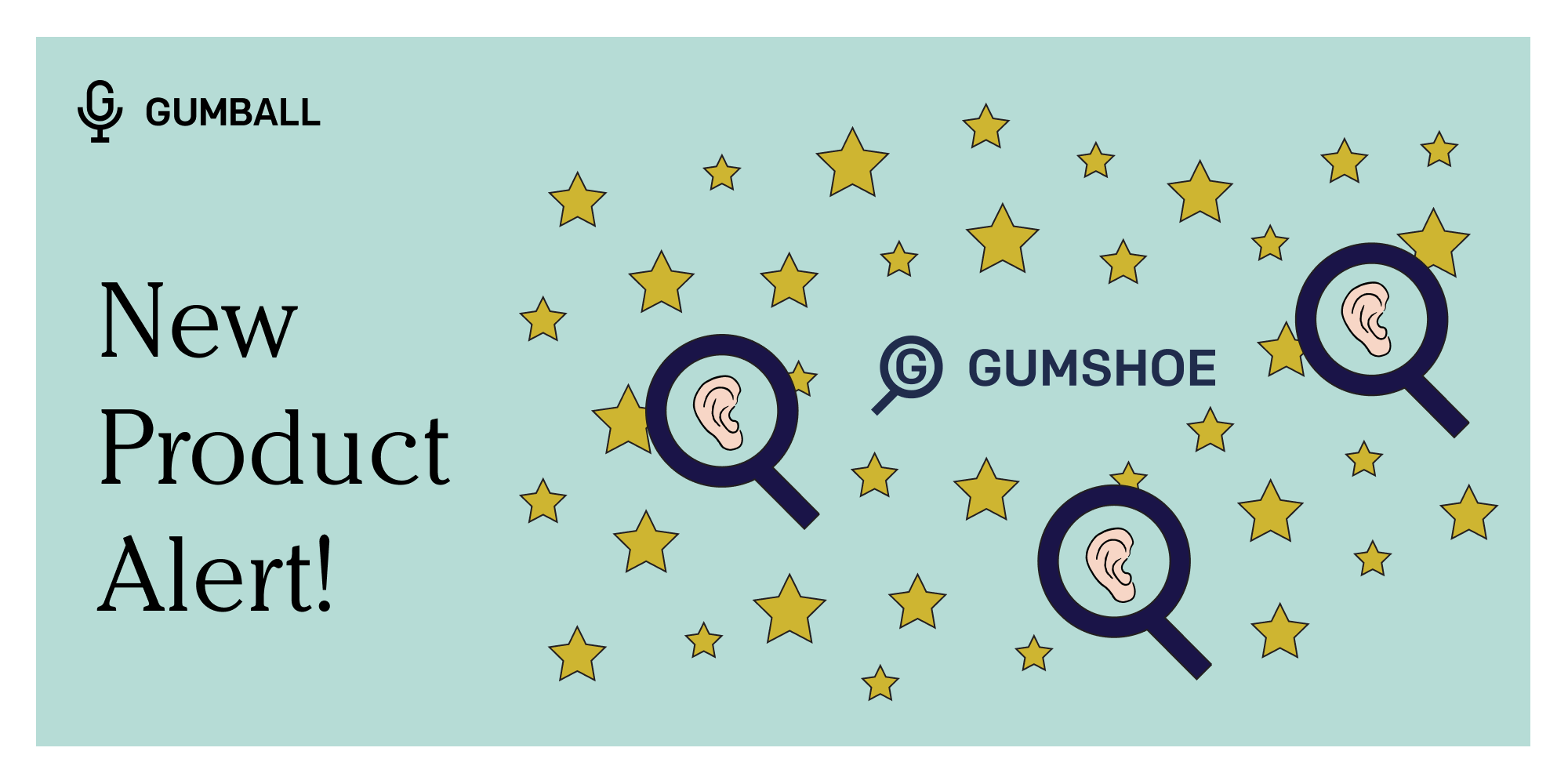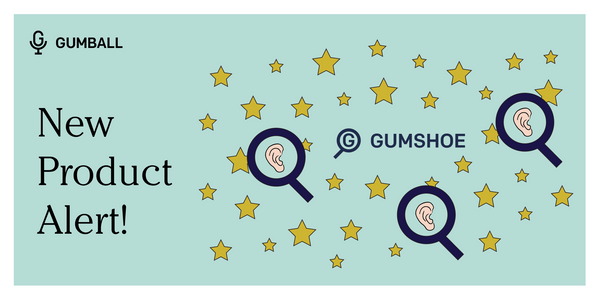 Los Angeles, CA – September 27, 2022 - Gumball, an advanced advertising technology solution from the team behind acclaimed podcast network Headgum, today announces Gumshoe, a sophisticated feature that for the first time provides advertisers with a transparent real-time tool to measure ad impressions from host-read ads.
Helping to deliver on Gumball's mission to democratize how podcast ads are bought and sold, Gumshoe allows advertisers to obtain information on their campaign delivery within a single platform without relying on third parties, while allowing podcasters to demonstrate their value and increase trust.
Host-read advertising is the vehicle that built the ever-growing podcast medium. However, it is one of the few areas of digital marketing untouched by technology or delivered at scale.
Launched in January 2020, Gumball is an innovative technology-led marketplace that changes this dynamic by streamlining the process of buying and delivering host-read ads for advertisers and independent podcasters. Gumshoe further automates the process of planning, buying, managing, and evaluating podcast advertising campaigns.
Prior to Gumshoe, host-read ad measurement and verification were archaic, requiring podcasters to provide screenshots to verify impressions and download data. Gumshoe, which works with most major hosting platforms and is compatible for both embedded and dynamic ad formats, now digitizes this function to add increased communication and transparency.  
Data within Gumshoe is fully secure and follows IAB rules. It becomes part of a powerful suite of tools within Gumball with benefits for both advertisers and content creators.
Gumball allows Advertisers to:
Track and evaluate ad impressions
Track and evaluate campaign delivery
Browse and book available inventory in real time with transparent pricing
Filter audiences by demographic
Have automatic brand category exclusivity
Utilize automated ad copy, vanity URLs, and coupon code distribution
Easily verify ads have aired and listen in one place
Scale across hundreds of shows  
Gumball allows Podcasters to:
Verify campaign delivery and download data on Gumball
Work with a greater number of brands that require an independent source of truth
Protect listener privacy
Gain access to the biggest brands that align with their values
Better manage campaigns with intuitive dashboard tools, including ad scheduling, unified script and referral code access, and timely reminders to make sure ads air on schedule and airchecks upload
Get paid quickly and confidently with transparent payment tracking and predictable timelines
Have automatic brand category exclusivity
Book more advertising spots, increase revenue, and focus on developing compelling content
"We were overwhelmed by the reaction to Gumball when we announced our Series A funding earlier this year, which showed the industry's need to digitalize the marketplace for host-read ads, the most valuable and powerful asset in podcasting," said Marty Michael, CEO.
"Having streamlined the planning, buying, and executing of campaigns, the addition of Gumshoe now allows the evaluation of campaigns to take place within one platform. By helping to increase transparency and trust between brands and content creators, Gumshoe further helps fuel the growth of the medium that continues to thrive."
Gumball was created by the team behind the critically acclaimed and commercially successful Headgum Podcast Network. In March 2022 it announced a $10 million funding round and its current inventory includes hundreds of podcasts, including Headgum Original shows, podcasts within the Headgum Network, and independent podcasters and content creators signed to Gumball.
Some of the biggest consumer brands using Gumball include Casper, CBS, Netflix, OkCupid, Squarespace, Warby Parker, Brooklinen, AMC, Linkedin, and StockX.
As of July 2022, Gumball's available inventory of impressions grew 258% year-over-year. In addition, Gumball's revenue is expected to more than double from 2021 to 2022.
For further information, please visit https://gumball.fm.  
About Gumball
With offices in New York and Los Angeles, Gumball is the marketplace for advertisers to buy host-read ads directly from podcasters. The platform enables advertisers to easily book impactful advertising campaigns through a modern and transparent buying process. It was created by the team at Headgum, an acclaimed podcast comedy centric podcast network established in 2015. To learn more about Gumball and the platform, visit https://gumball.fm.