Gumball By The Numbers: 2022 Mid-Year Highlights
With 2022 halfway over, we're looking back at our biggest accomplishments so far: adding dozens of new podcasts, expanding our team, and more.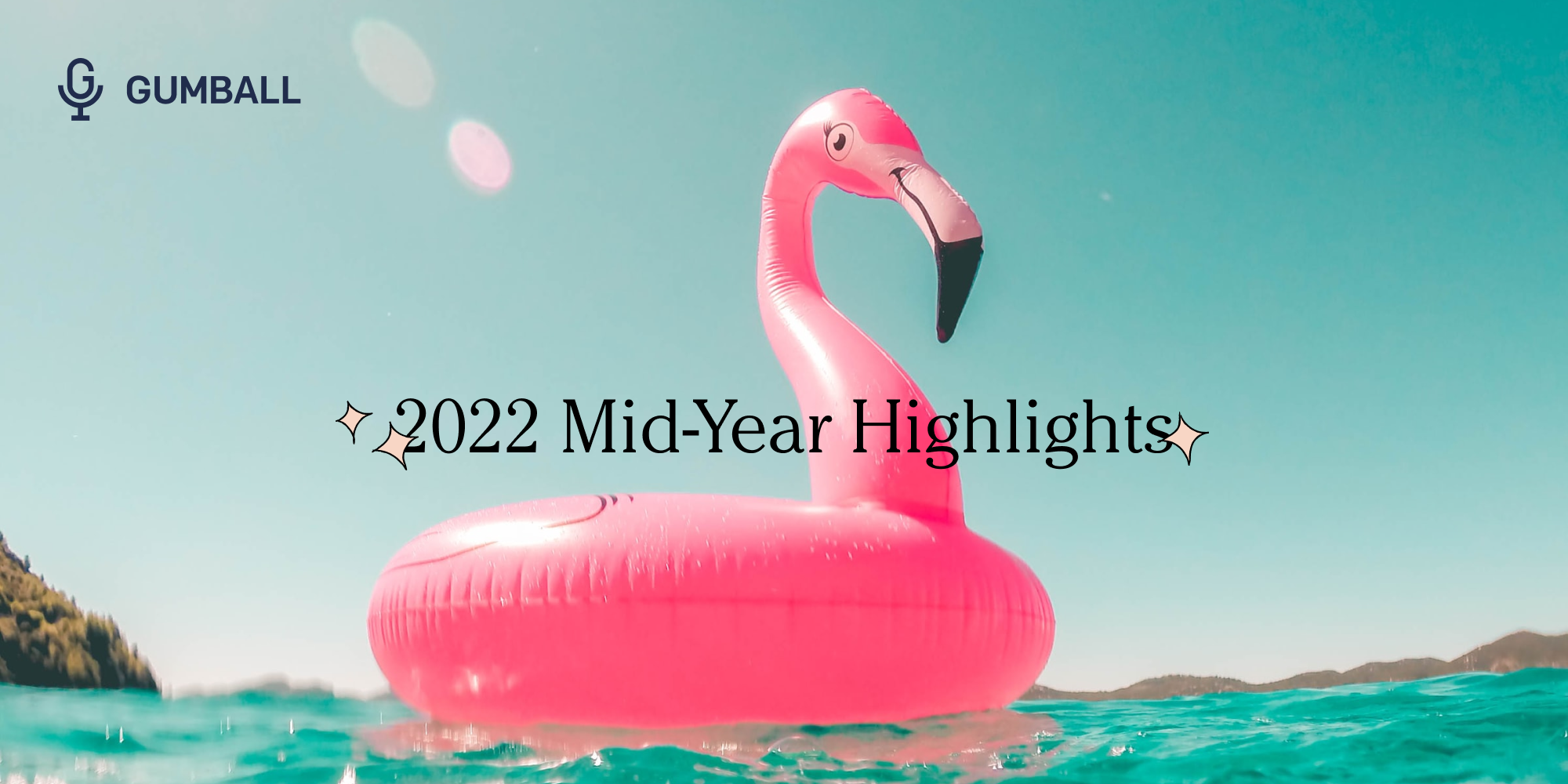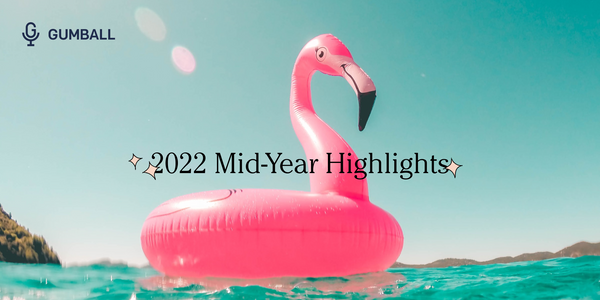 This summer, Team Gumball took a well-deserved week off to rest, relax, and reflect on everything we've accomplished this year. Now that we're back from sleeping in every morning, relaxing by the pool, and listening to podcasts (we can't help ourselves), we wanted to show off our successes from the first half of the year!
77 shows added:
Dozens of new podcasts and creators joined Gumball. They represent a large range of audiences across listeners young and old, as well as every podcast category you can think of — history, true crime, fantasy, comedy, literature, dating, fitness, and much, much more. That means more shows for advertisers to choose from and more options that fit their specific campaign needs.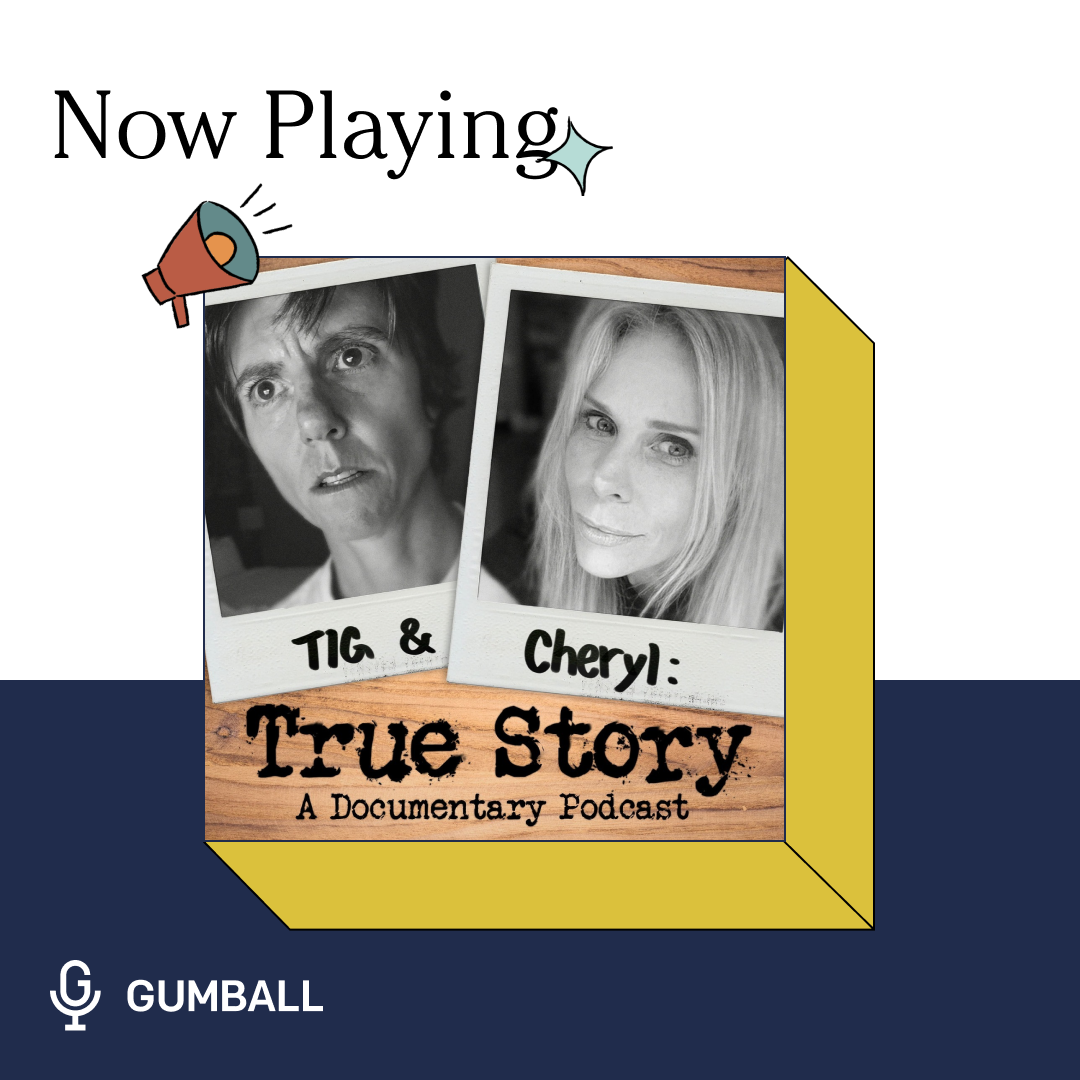 4,800+ ads sold, 188+ million impressions delivered:
Advertisers were busy in the first half of the year and booked thousands of ads through Gumball, so get ready to hear some great host-read ads in your favorite podcasts!
Meanwhile, campaigns that ran in the first half of the year delivered a total of nearly 200 million ad impressions, an 146% increase from the same time period in 2021. Gumball's available inventory of impressions also grew 258% year-over-year.
5 panels and presentations given:
You might've seen us present on how to improve your ROI and evangelize the power of creator-endorsed messaging at events like On-Air Fest, Podcast Movement, and IAB 2022 Podcast Upfront.
Watch our IAB presentation here, which includes a very funny live host-read ad demonstration for the brands Magic Spoon, Athletic Greens, and Manscaped. Look out for us at future industry events this year! We'll be posting recaps here on the Gumblog.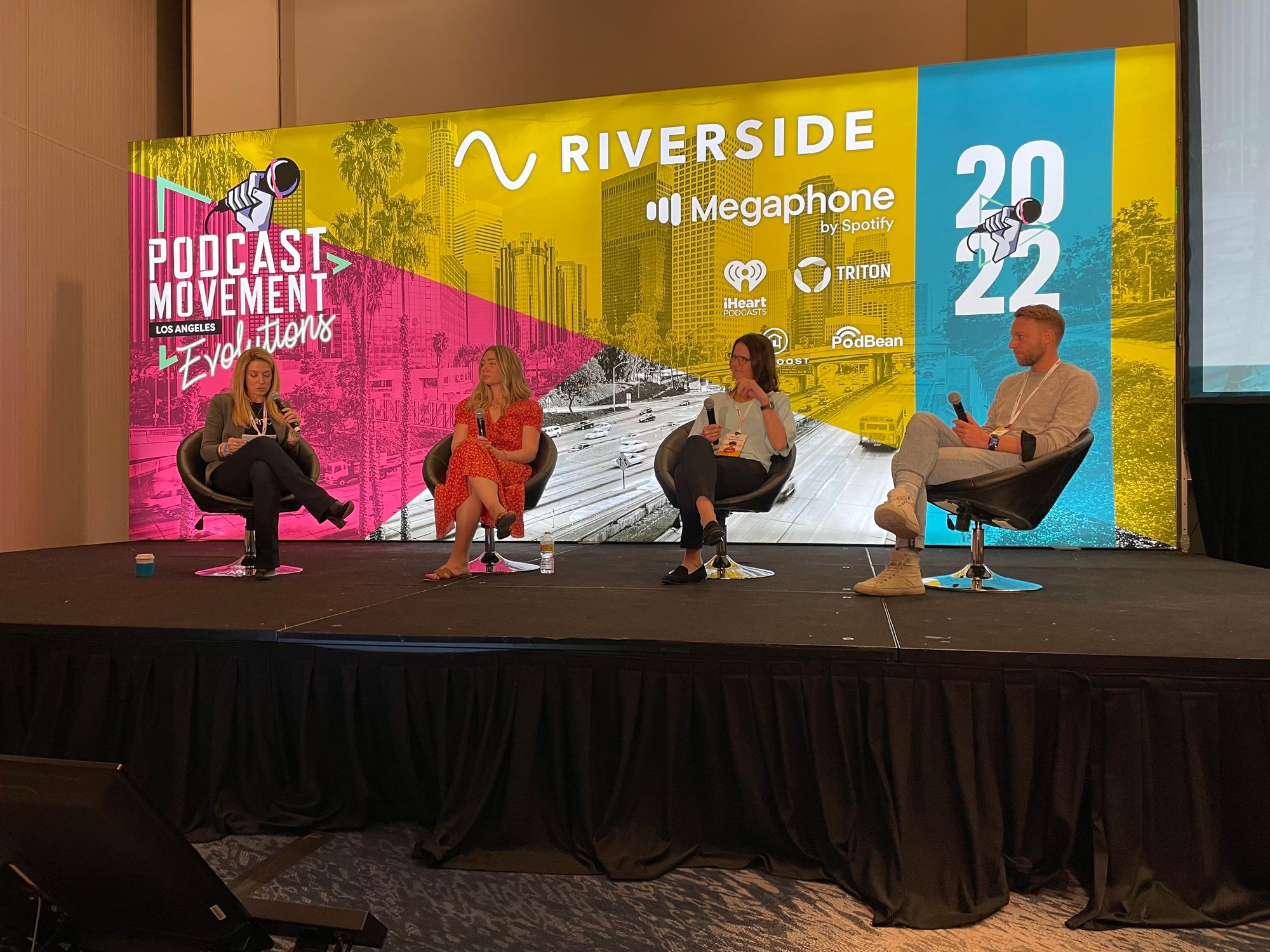 $10 million raised:
In March, we announced the closing of our $10 million Series A round led by Union Square Ventures and Good Friends. We're already seeing the impact of the funding, which has allowed us to grow our team and continue building features that creators and advertisers need and love.  
17 new team members welcomed:
Gumball added new team members across a bunch of departments, including marketing, partnerships, sales, and tech. Our small and mighty team is always busy at work, but we also took the time in May to go to our first company offsite in Scottsdale, AZ!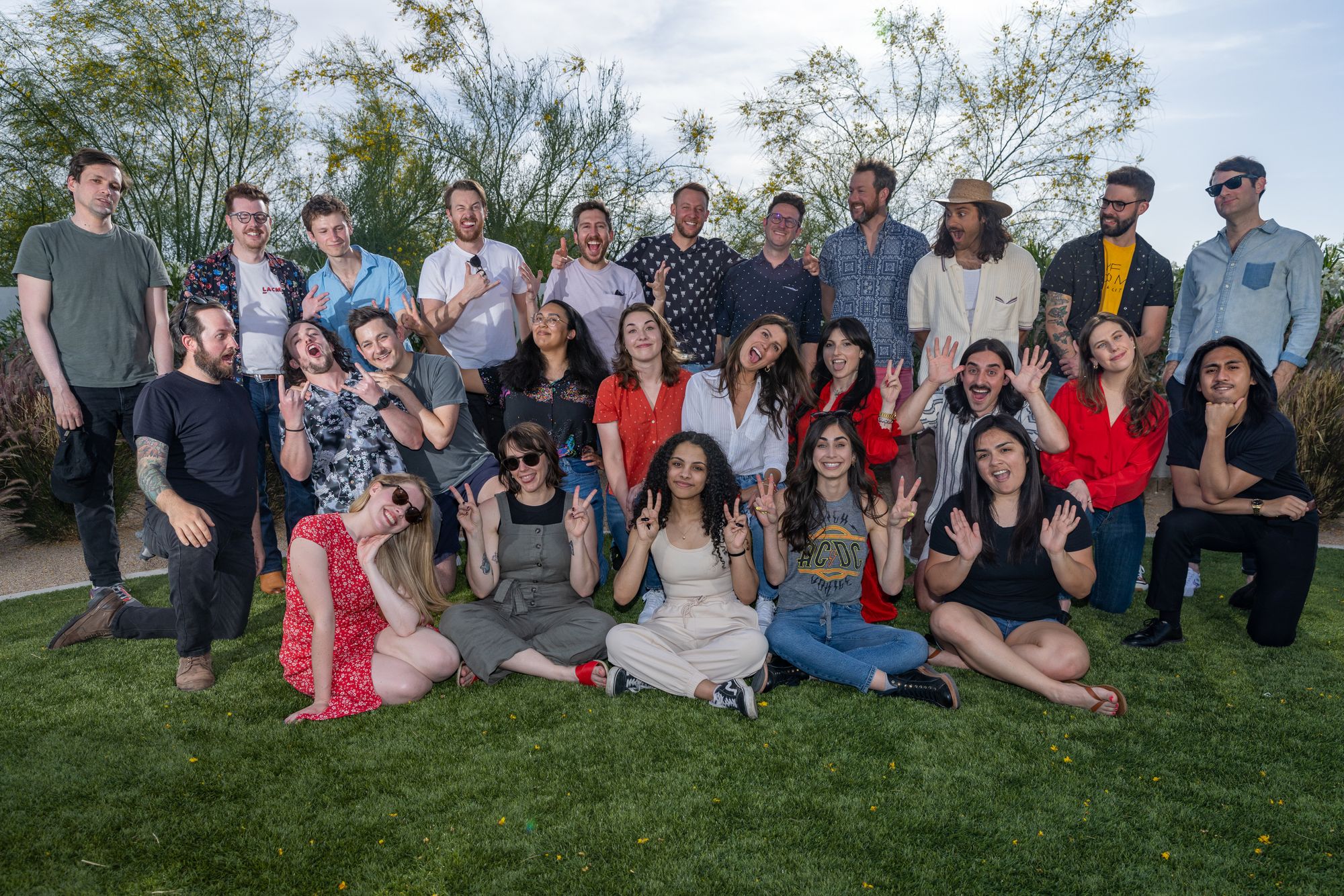 With plenty of 2022 left to go, we're excited to continue the momentum and help creators and advertisers succeed. See you at the end of the year for our 2022 full reflection!