The Monthly Drop: 6 Creators We Suggest For Upcoming Ad Campaigns
The holidays are upon us, which means listeners are looking to their favorite creators for gift ideas–from beauty YouTubers to watch reviewers.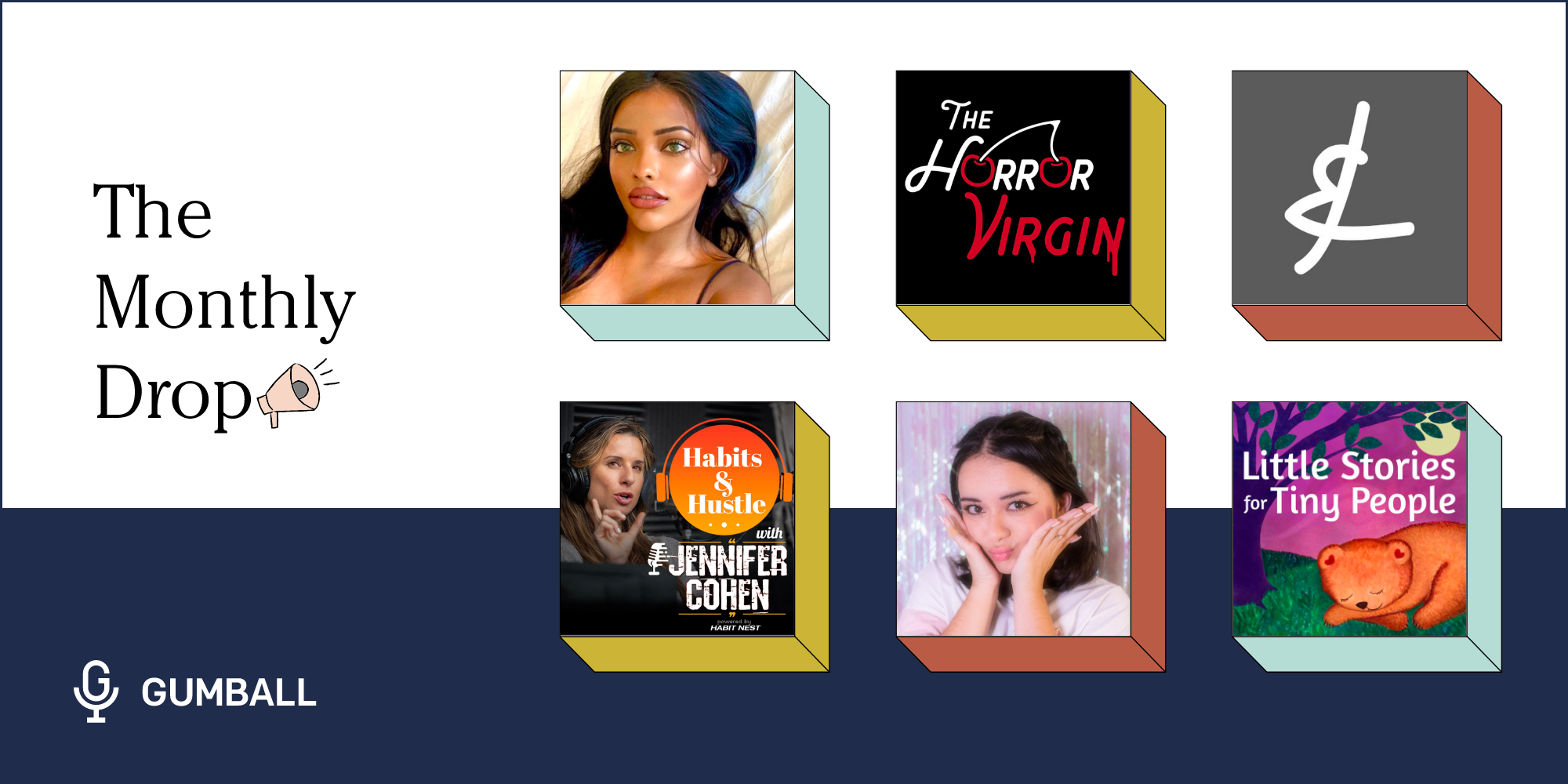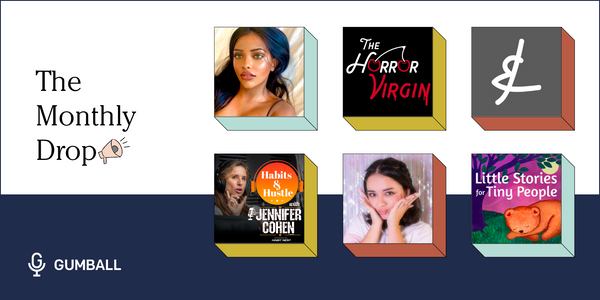 In November Gumball began working with YouTube creators to help expand monetization efforts for their channels. Our featured creators this month span multiple platforms and cover a wide range of topics from entertainment to career development, storytelling and pop-culture.
Here are six creators on Gumball that we recommend checking out for your next ad campaign. This is your November 2022 Monthly Drop:
Anncy Twinkle is a YouTuber, beauty vlogger, and social media personality known for her "Worst/Best reviewed" series on YouTube where she films her experience at the worst or best reviewed beauty salons. Her content primarily consists of lifestyle vlogs, comedic commentary, and makeup tutorials.
At a glance: Airs weekly, supports embedded pre- and mid-roll, female skewing audiences ages 18-27
Theo & Harris is a curator at its core, even before taking to YouTube to serve the community of watch-lovers with news, reviews and commentary. Fuelled by their own appetite for history, design and complicated mechanical technology, Theo and Harris scour the world, from Oklahoma to Tokyo, for interesting wristwatches to share with passionate people.
At a glance: Airs weekly, supports embedded pre- and mid-roll, male skewing audiences ages 23-44
What's your favorite scary movie? Are you a fanatic or a fraidy-cat? Either way, we've got you covered. Each week, horror fans Mikey and Paige will take Horror Virgin Todd through the encyclopedia of horror one movie at a time. We'll discuss classics as well as fan favorites, with the occasional new release thrown in for good measure. Prepare yourself for spoilers, tangents, and lots of irreverent fun.
At a glance: Airs weekly, supports dynamic pre- and mid-roll ads, male and female audience ages 23-59
Habits and Hustle helps share the stories, habits, and rituals of people's journeys on living fulfilled lives. Host Jennifer Cohen interviews thought leaders, entrepreneurs, and overall extraordinary people who share their insight and open up about the normally hidden aspects that have made a difference in their success.
At a glance: Airs weekly, supports dynamic pre- and mid-roll ads, female skewing audience ages 23 - 44
Little Stories for Tiny People is the top ranked independent storytelling podcast for families. LSFTP features completely original stories with quirky storylines and endearing characters parents and children adore. Perfect for bleary-eyed parents, innovative teachers, and at-wits'-end babysitters looking for an alternative, non-annoying way to engage the children they love at bedtime or anytime! Each story is lovingly written with both parents and children (ages 3-10) in mind.
At a glance: Airs bi-monthly, supports dynamic pre-roll ads, male and female audience age 28 - 44.
Gabi Belle is an American Artist and YouTuber known for her funny and creative commentary videos on movies, comedy, TV shows, trending topics, and pop culture. Her content ranges from original music to commentary on social media trends.
At a glance: Airs bi-monthly, supports embedded mid-roll ads, make and female audience age 18 - 44.
Browse our previous monthly picks: