Celebrate Hispanic Heritage Month with These Podcasts by Hispanic Hosts
Hispanic Heritage Month, from September 15 through October 15, is a great time to get to know Hispanic and Latinx podcasters like Alicia Menendez and Dramos.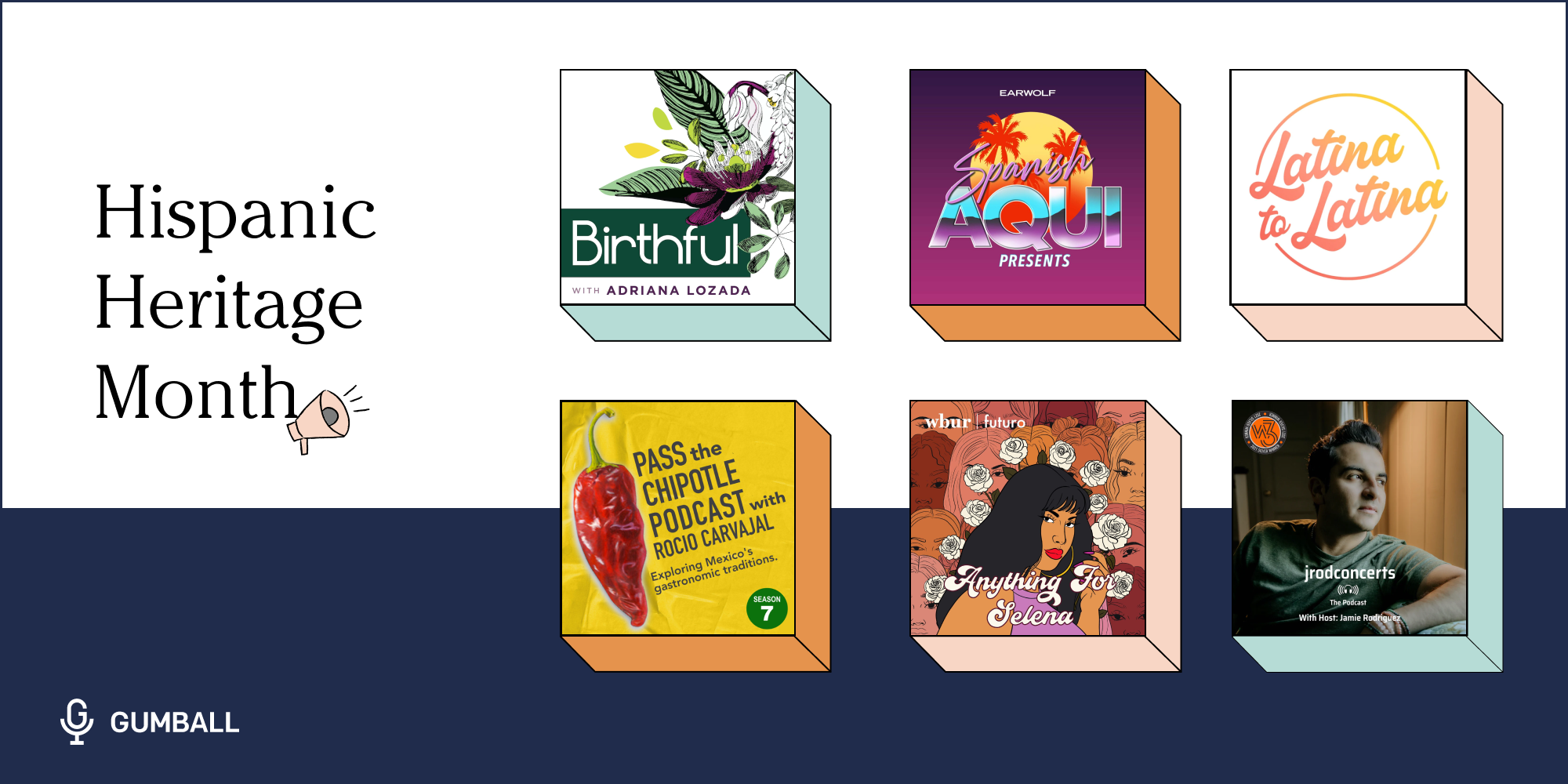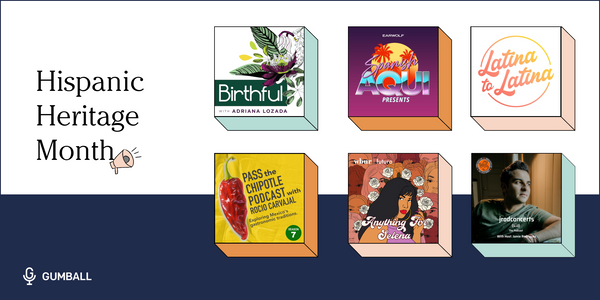 Today marks the beginning of National Hispanic Heritage Month. Running from September 15 through October 15, Hispanic Heritage Month recognizes the culture, contributions, and complex histories of Americans whose ancestors came from Spain, Mexico, the Caribbean, and Central and South America.
From events and workshops to concerts and exhibits, there are many ways you can learn about Hispanic American and Latinx champions in politics, science, sports, entertainment, arts, and culture this month.
Since Headgum and Gumball are all about podcasts, we of course had to celebrate by highlighting and listening to some of our favorite podcasts hosted by Hispanic American and Latinx creators.
Check out these 10 fantastic podcasts this month and every month of the year.
Descriptions are taken from each show's page and may be edited for length and clarity.
1. Latina to Latina
In this interview series, host Alicia Menendez talks to remarkable Latinas about making it, faking it, and everything in between. In often hilarious and always revealing episodes, Alicia and her guests take on the challenges of existing, and then thriving, as women of color.
Advertise with Latina to Latina on Gumball
2. Birthful
Working doula and former journalist Adriana Lozada talks pregnancy, birth, and postpartum with top experts and new parents, with every episode distilling the overload of pregnancy information down to the most relevant and useful stuff. Adriana Lozada is a mom, author, speaker, birth doula, postpartum educator, and healthy-sleep consultant.
Advertise with Birthful on Gumball
3. Radio Ambulante
Radio Ambulante is an award-winning Spanish language podcast brought to you by NPR that uses long-form audio journalism to tell neglected and under-reported Latin American and Latino stories.
4. Life as a Gringo
From Z100 On-Air Personality, Dramos, the show represents the voices of American-born Latinos who live their lives existing in a gray area. Those who are looked at as a gringo or "too white" by their family back in their native land, but were constantly reminded that their house smelled different or their parents' music was "weird" by the people they grew up with. This is life as seen through our eyes.
5.  Yeah No, I'm Not OK
Hosted by actress Diane Guerrero, this show explores issues that youth face all over the world (addiction, depression, anxiety, suicide, radical self love, and much much more) through conversations with friends, colleagues, activists, artists, and health care professionals, all people who have gone through something life-changing and are now healing from it.
6. Anything for Selena
On "Anything for Selena," Apple Podcasts' Show of the Year of 2021, Maria García combines rigorous reporting with impassioned storytelling to honor Selena's legacy. She also explores the indelible mark she left on Latino identity and belonging, whether it's fatherhood, big-butt politics, and the fraught relationship with whiteness and language.
7. Spanish Aqui Presents
Raiza, Oscar, Tony, and Carlos have taken their live Latinx variety show from The Upright Citizens Brigade Theatre in Los Angeles and turned it into a podcast bringing you the best of the best of lo mejor of Latinx comedy. Join them as they ask, ¿Que te Pica? (What's itching you?) and chat with their special guest every week.
8. Las Doctoras
Together, Latina thought leaders Dr. Renee Lemus and Dr. Cristina Rose as Las Doctoras bring you conversations about race, gender, sexuality, reproductive justice, and more. Topics include unpacking toxic masculinity, diet culture, and relationships with money and debt.