Meet Dane, Gumball's VP of Creator Partnerships
Get to know Dane Cardiel, how he and his team support creators on Gumball, and his thoughts on the ever-evolving podcast industry.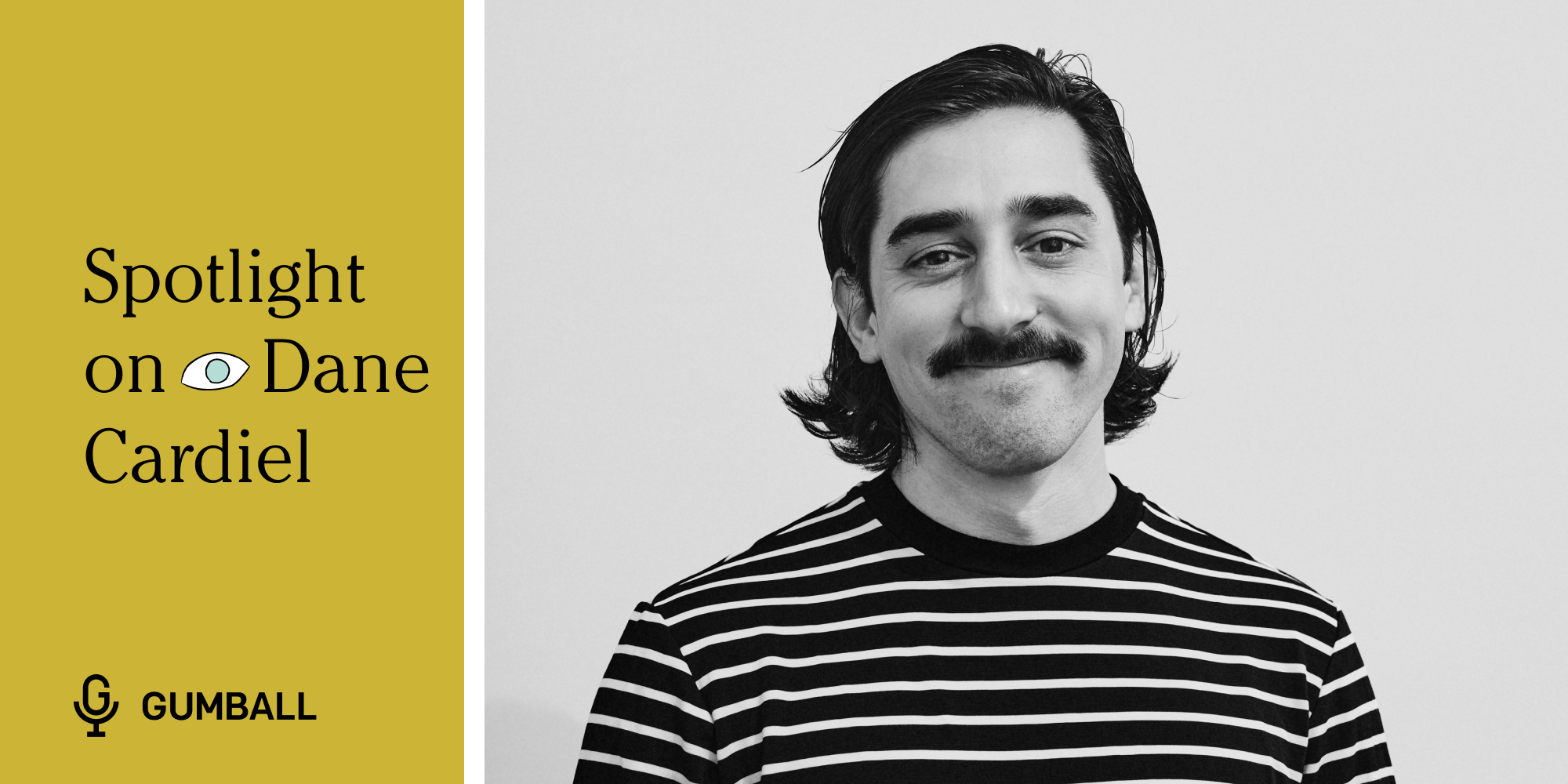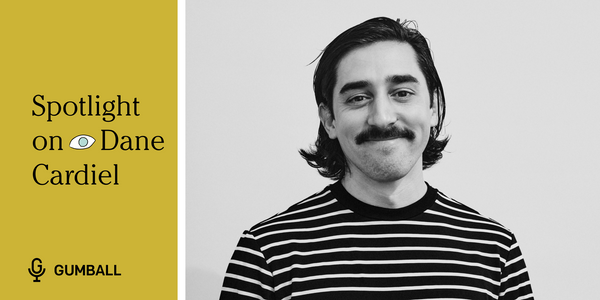 In this month's Gumball Team Spotlight, we're talking with Dane Cardiel, VP of Creator Partnerships. Born and raised in San Diego, he now lives in the Mid-Hudson Valley in New York after spending almost 10 years in New York City.
Outside of Gumball, you can find Dane playing soccer, watching Padres baseball, and staying active outside around the beautiful Hudson Valley region ("don't bother asking me about secluded swimming holes, I won't tell!").
He also spent some time this primary season canvassing for Sarahana Shrestha for State Assembly and says, "I'm so glad she won her primary race and I look forward to helping her get elected this November to help secure desperately needed tenant protections, universal healthcare, and pass the Build Public Renewables Act in New York State. 'The future must be beautiful!'"
Get to know a bit more about Dane in our newest team spotlight!
Tell us about some of your previous experience and what brings you to Gumball.
I've worked in the podcasting industry for over six years now. Before joining Gumball last year, I started out as a founding member of podcast hosting platform, Simplecast, where I focused on supporting creators through podcast analytics and distribution tools.
I had actually referred several Simplecast customers to Gumball before joining and they all had nothing but great things to say about their experience. So when Marty asked me if I'd be interested in building out Gumball's podcast acquisition team, it was a no-brainer. The service Gumball provides is an essential part of many creators' careers.
What does a day in the life of your role look like?
I feel really fortunate to work with some incredibly smart, discerning, and caring people on my team, so on any given day I'm supporting their work and the partnerships they are building with our creators.
Together, we are actively searching for new creators to join Gumball while also implementing various strategies that ensure our creators feel cared after and supported — we have a lot of conversations and prioritize the data available to us to inform our observations and recommendations.
What about working with creators and shows is most exciting and rewarding?
Our industry has turned a corner in recent years where independent creators can pursue meaningful careers in podcasting, which is very cool, but we're still very much building the infrastructure for how these businesses are sustained over time.
It's exciting to play a role in this process and to be considered a trusted advisor and partner as creators establish themselves in this space.
How has the landscape of creators and shows changed in your time in the industry?
It's changed so drastically since 2016! But in some ways it's quite similar. Six years ago podcasters had to quickly learn the hard and soft skills of podcasting as they created content week-in, week-out — improving their craft, tightening their production/promotion workflows, and participating in community forums to gain insights on what's working for others.
All that still happens today, but this new cohort of creators seems to have professionalized more quickly. There are more projects with teams of producers, managers, and engineers attached, focused on not only increasing the output and quality of the content itself, but also how that content lives natively across multiple platforms.
In the last year or so, creators are more opportunistic with the investment opportunities available. In 2016, if a creator had an idea they believed in they would make it and find an audience — questions of financing and/or joining a network would come later. While I'm sure that still happens today, I sense more hesitation with that strategy in favor of finding security with various third party partners to secure support with production, marketing, and/or ad sales.
What's your favorite part of working at Headgum and Gumball?
My very cliche answer to this question is "the people" but I mean it! A couple of weeks ago, Kayla crowdsourced our #music channel in Slack for the "saddest songs ever" at like 10 a.m. We created a very sad playlist together and I listen to it often. We have a great group here and we get to solve interesting problems in a competitive, still-emerging industry.
What are some of your fav podcasts?
My day one podcasts are Delete Your Account, Object of Sound, and Citations Needed. But in the last few months, I've been listening to Sounds Like a Cult, Unexplainable, and the podcast of the summer, Shameless Acquisition Target!
Want to join Dane and the rest of the amazing Gumball team? We're hiring! You can view all our open roles here.