Meet Gionna, Gumball's Ad Ops & Client Services Manager
Get to know Gionna Kinchen, Gumball's music-and-makeup-loving Ad Ops & Client Services Manager who makes sure all ad campaigns are running smoothly.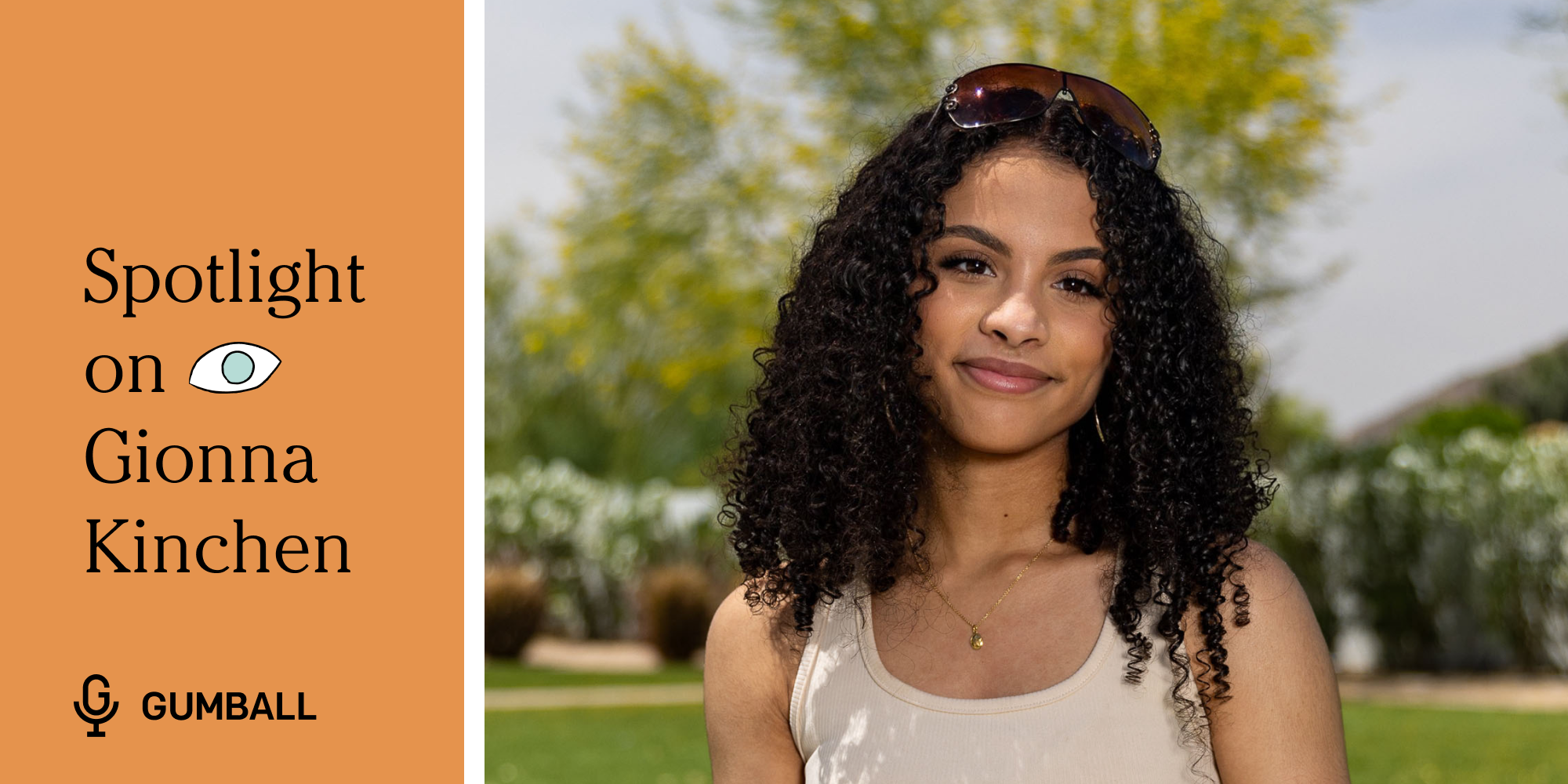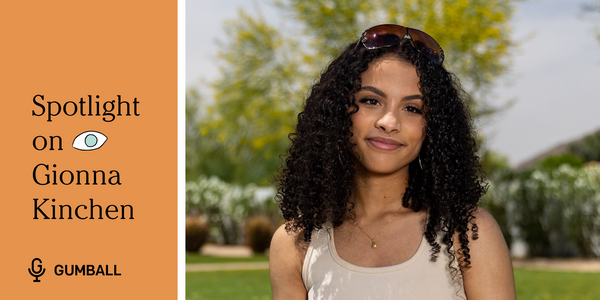 Welcome back to the Gumball Team Spotlight. This month, we're chatting with Gionna Kinchen, Gumball's Ad Ops & Client Services Manager.
Gionna is from and currently based in New Jersey, and outside of work, you can most likely find her at a concert (she's already been to over 100!). She also enjoys doing makeup on herself and other people; in high school and college, she did makeup for events as a side hustle.
Get to know a bit more about Gionna in our newest team spotlight!
Tell us about some of your previous experience and what brings you to Gumball.
Headgum is actually my first employer post-grad. I interned here my last semester of college and was lucky enough to be hired afterwards. Before Headgum, I worked as a reporter for a few different Philly-based newspapers and magazines, mostly writing about politics and pop culture.
Directly before being hired at Headgum I was working as a host at a restaurant (shout out to college students moonlighting in the restaurant industry, you are the backbone of society!)
What does a day in the life of your role look like?
Ad Ops exists to make sure the ad campaigns on all your favorite podcasts run as smoothly as possible. On a day-to-day basis, I'm fielding ad scripts from advertisers, making sure hosts get samples of the products they're advertising, checking to make sure ads are running as scheduled, and more.
What is the most unexpected or interesting part of working on ad ops/client services?
I really enjoy getting to know the talented teams that are behind so many cool podcasts!
There are so many campaigns going on all day, every day — how do you manage it all and stay organized?
A very very detailed calendar and a super supportive team!
What's your favorite part of working at Headgum and Gumball?
I love working with such a fun and laidback group of people. One of the things I hated about a lot of other jobs I've had is that I felt like I had to put on a total fake personality when I came to work, but the company culture at Headgum is so accepting and fun, which is such a breath of fresh air!
What are some of your fav podcasts?
I cannot recommend JCS Criminal Psychology enough for fans of true crime who want to know more about the actual science behind why people do what they do. It's so informative and really interesting!
Want to join Gionna and the rest of the amazing Gumball team? We're hiring! You can view all our open roles here.