Meet Angie, Gumball's West Coast Sales Director
Get to know Angie Garcia, her favorite Gumball features, and what a typical day in her role looks like in our very first Gumball team spotlight.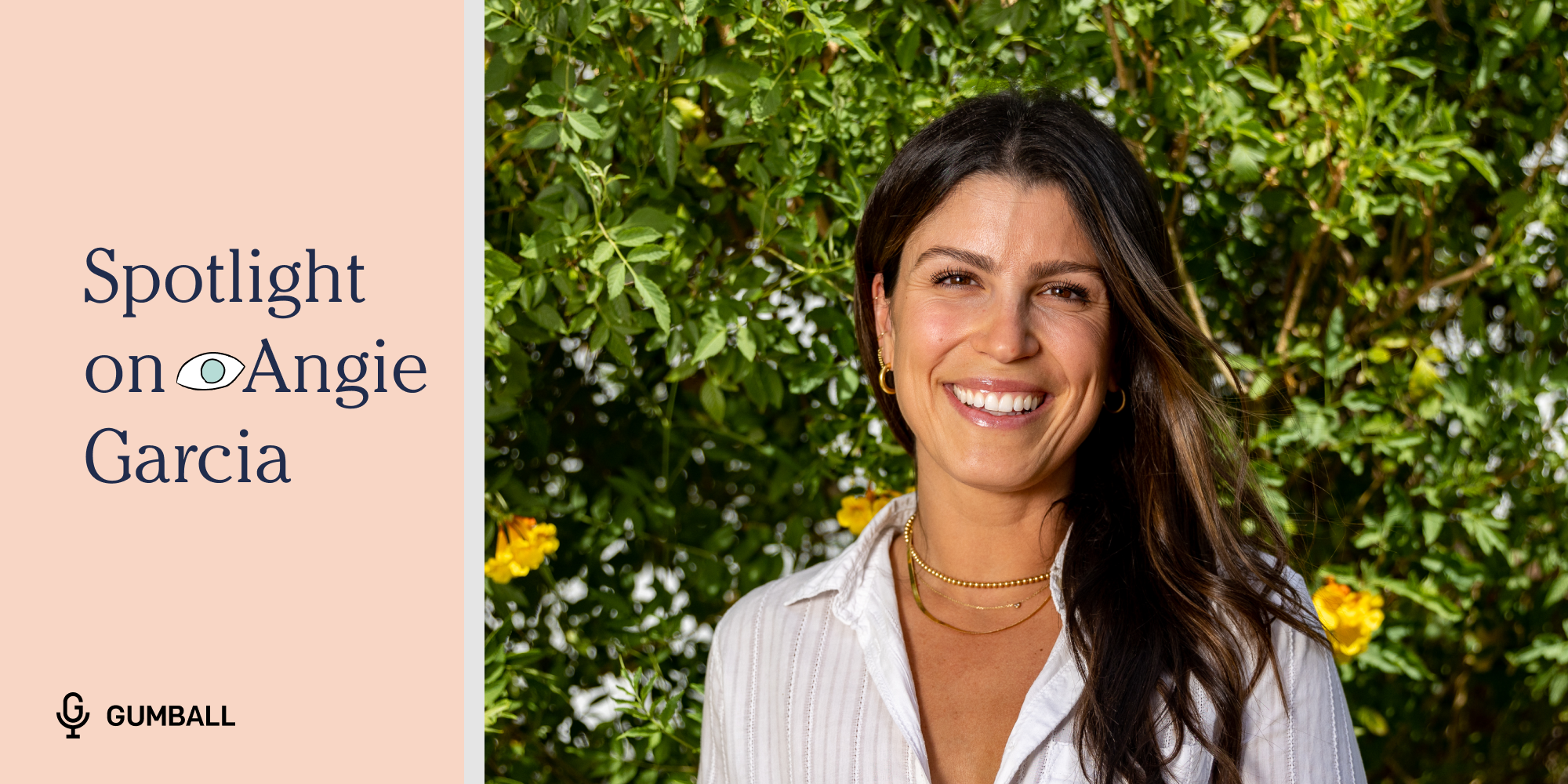 Today, we're kicking off a new series focusing on the wonderful people behind Gumball! First up is Angie Garcia, our West Coast Sales Director.
Angie was born and raised in Los Angeles and lives in Ventura, CA. Currently, most of her time is taken up by bachelorette parties and weddings, but she's also lately gotten into interior design and enjoys cooking, fitness, travel, and being outside.
Get to know a bit more about Angie in our inaugural team spotlight post!
Tell us about some of your previous experience and what brings you to Gumball.
I started my career in TV ad sales, then pivoted into sales at LA Tourism. When the pandemic hit, tourism was obviously greatly affected. I felt it was the perfect time to get back into media ad sales. As a long time podcast listener who has purchased many things from ads I've heard, this felt like the perfect re-entry into the industry.
What does a day in the life of your role look like?
Every day is different but typically I bounce between Gumball demo calls with prospective new advertisers or agencies, handling inbound RFPs, and working through negotiations to book new campaigns.
What features of Gumball are you always most excited to share during your sales calls?
The ability to view live show availability. It saves so much back and forth between us and the buyers. I also love sharing the ease of use of the platform. It was so intuitively designed and giving a demo really shows that off.
How have Headgum and Gumball changed in your time working here?
We've almost doubled in size from when I started, both in the number of employees and the amount of revenue our team brings in. We have grown in an amazing way and feel like we are now operating to our fullest potential.
What's your favorite part of working at Headgum and Gumball?
Obviously all of the people I work with. Everyone brings different strengths to the team and we all have a lot of fun together. Also, every time I'm on a call with a new client, I love hearing "Wow I've never seen anything like this in the industry." It feels like we're doing something pretty great here.
What are some of your fav podcasts?
Want to join Angie and the rest of the amazing Gumball team? We're hiring! You can view all our open roles here.