Headgum Makes Its First Comic-Con Appearance with Live "Newcomers" Recording
Relive all the antics of Headgum's first appearance at Comic-Con 2022! "Newcomers" is available for ad sales on Gumball.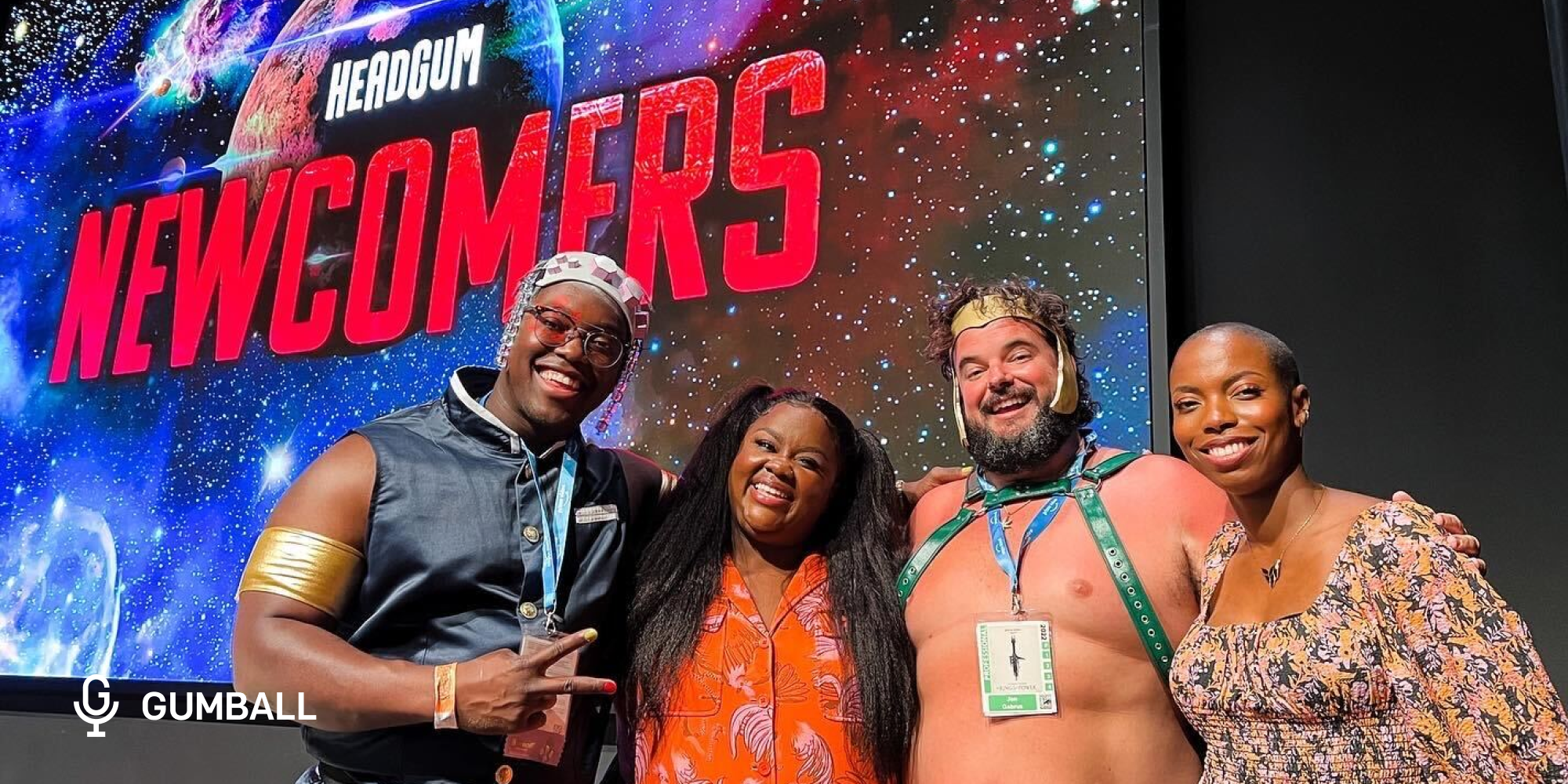 Last weekend on July 23, Headgum made its grand debut at San Diego Comic Con with a live recording of Newcomers: Marvel. Hosts Nicole Byer and Jon Gabrus were joined by special guests Sasheer Zamata and Ify Nwadiwe to discuss the 2022 Marvel movie Thor: Love & Thunder. This episode is brought to you by the power of Thor's hammer, the power of Gabrus in Hercules cosplay, Thor's butt in the buff, and Gabrus's butt in a speedo.
We had so much fun putting together this show for Newcomers fans who traveled far and wide to San Diego! For anyone unable to make it to sunny California, we have the full recording below, along with photos from the eventful day.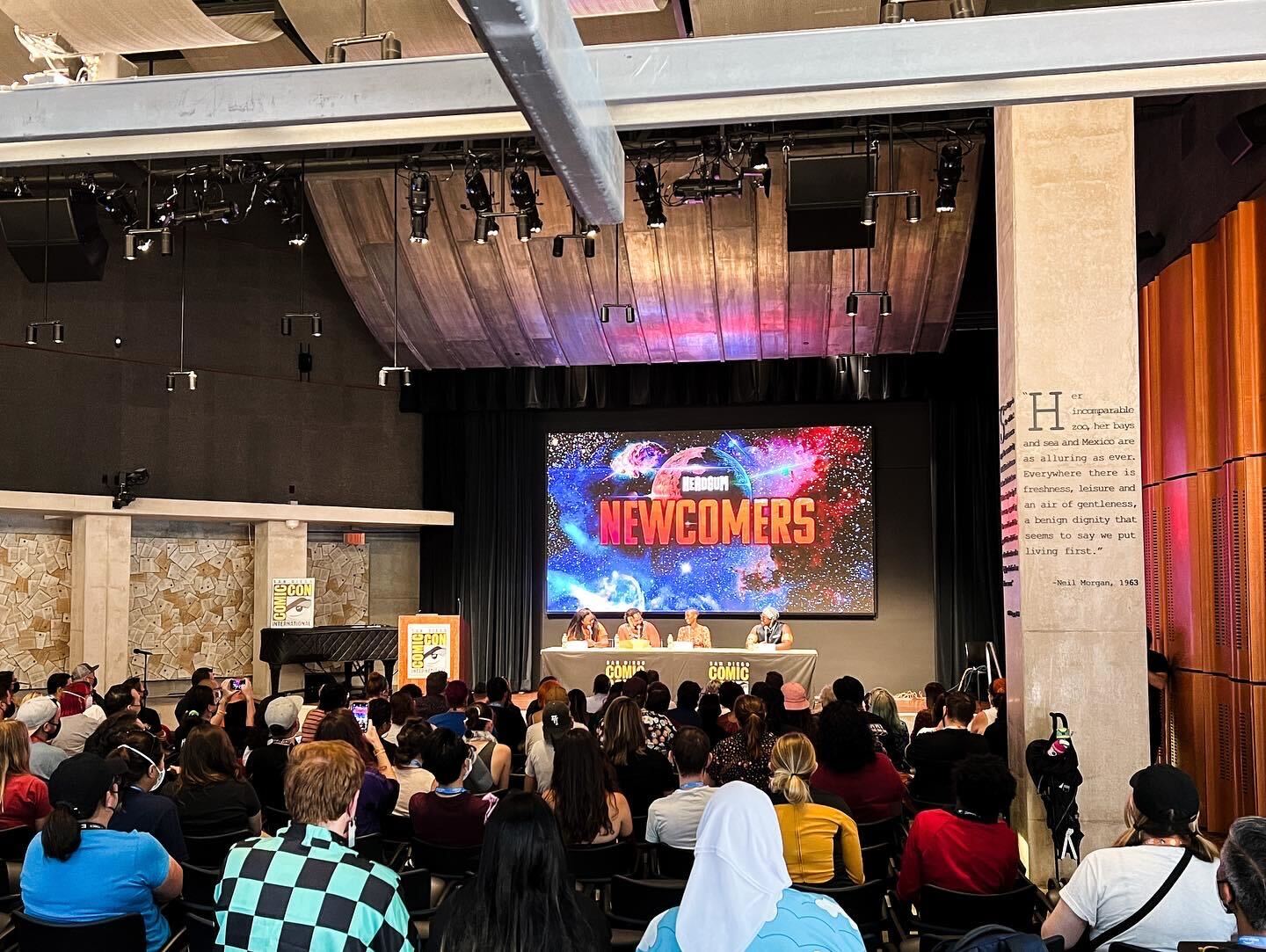 In the episode, now available everywhere you get your podcasts, the group talks about the exact role of the hammer Mjolnir (and how to pronounce it), why more deaths are needed in comics, and the latest COVID-19 travel restrictions for Sokovia. Co-host Jon Gabrus arrives in a stunning Hercules costume while guest Ify Nwadiwe goes full Tengen Uzui from Demon Slayer.
Up next on the event roster for Team Headgum: a live recording of If I Were You with Jake Hurwitz and Amir Blumenfeld at Just For Laughs festival in Montreal.
Listen to the Live at Comic-Con episode of Newcomers.
Listen to all episodes of Newcomers.