Headgum Hosts Sold-Out Backyard Standup Show, Headgum Happy Hour
Headgum marked the end of summer with a fun standup show at its LA office, hosted by Danny Sellers, Geoffrey James, and Amir Blumenfeld.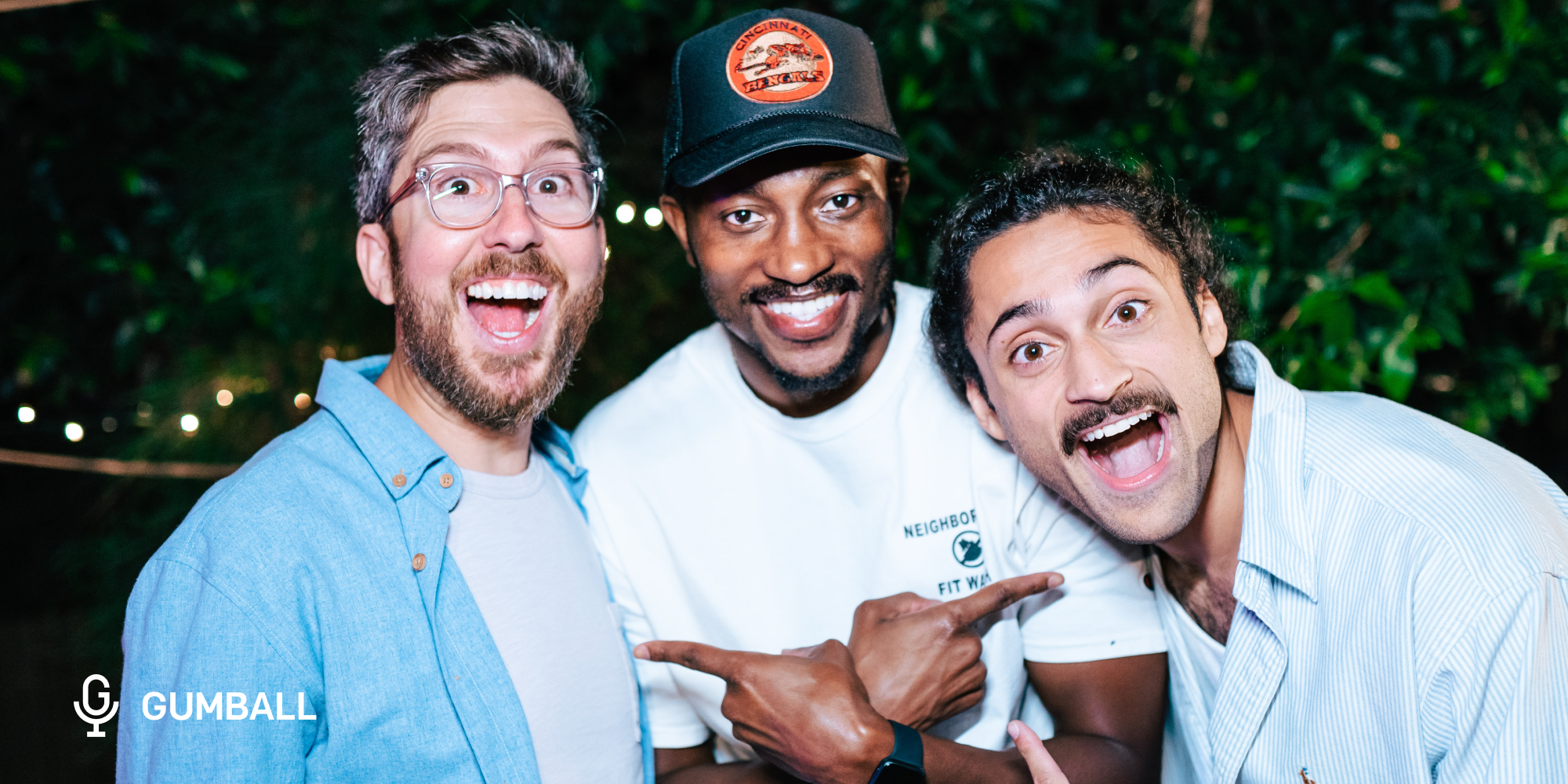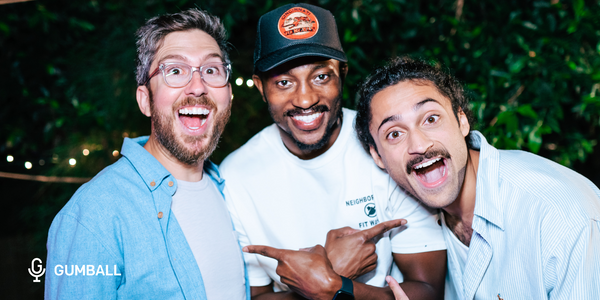 On September 22, Headgum hosted its first standup show, Headgum Happy Hour, in the backyard of our LA office.
The sold-out event — hosted by Danny Sellers, Geoffrey James, and Amir Blumenfeld and featuring the comedic talents of Ian Karmel, Liza Treyger, Avital Ash, Shelby Wolstein, and EJ Marcus — was a true end-of-summer celebration, complete with a tiki bar setup by our beverage partner New Belgium.
Over Voodoo Rangers and Fruit Smash Hard Seltzers, the audience enjoyed a night of shenanigans in the backyard (lovingly described by Liza as an outdoor Rainforest Cafe) and became the unwilling focus group participants of Geoff's latest invention ideas.
The night's sets took us back to school: Ian shared his passion for American school lunches and how he had chicken fried steak three times a week, while Shelby revealed that she didn't learn  the months of the calendar year until sophomore year of high school. Other confessions were made. Danny admitted to cheating on a Spanish test by texting his friend; Geoff and Amir questioned his cheating prowess, asking why he didn't just look up the answers on his phone directly.
We loved putting on our first Headgum Happy Hour show and can't wait to welcome more fans to our Rainforest-Cafe-like backyard in the future!
In the meantime, check out some photos from the Happy Hour: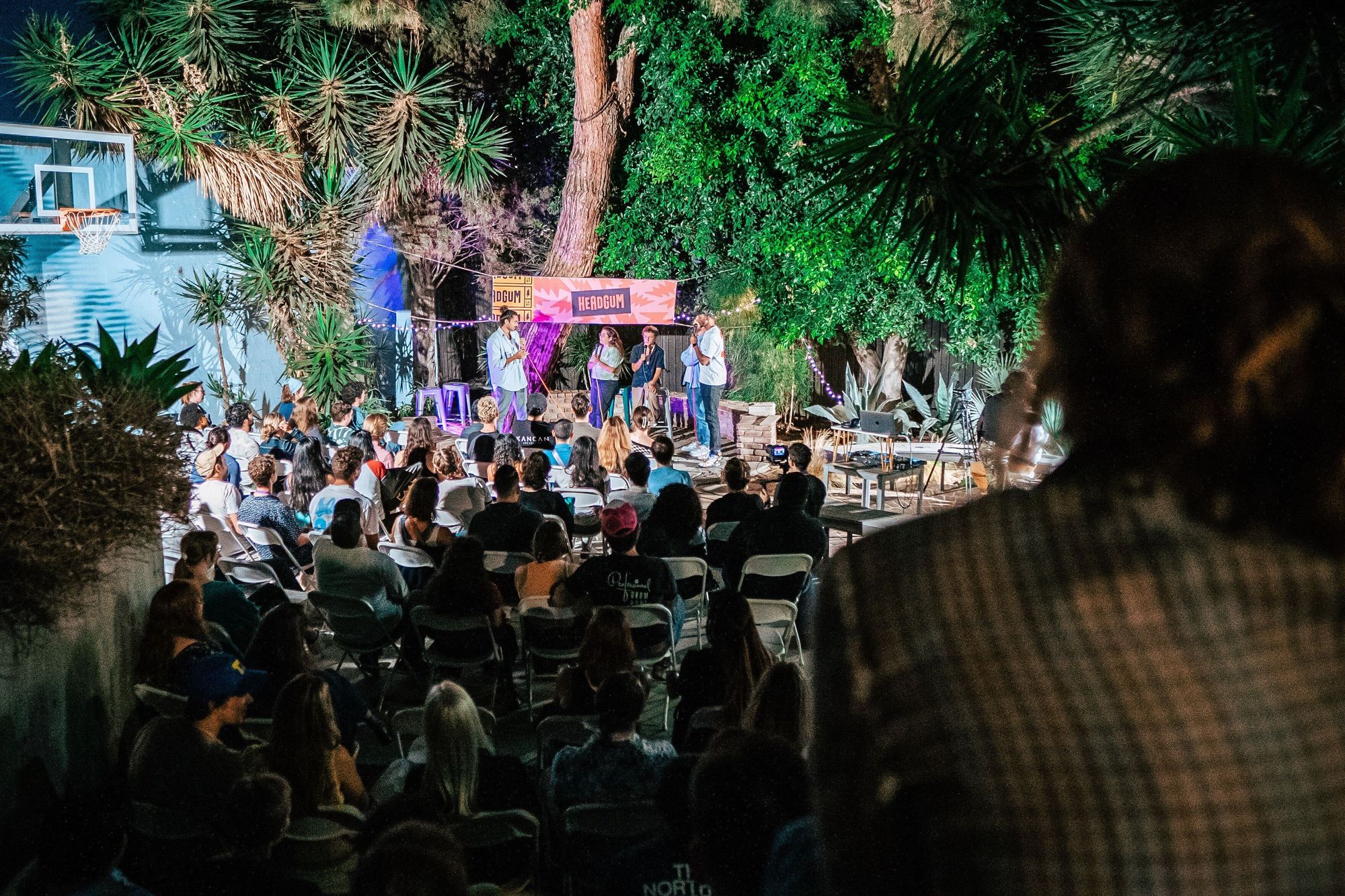 And watch the full video:
See all of Headgum's live events.